RANDY FARRIS | President & Founder
Faculty St. Mary's College, Kinesiology Department. Orinda, California. Varsity Soccer Coach St. Mary's College (1979-1999). NAIA Women's National Champions (1984-1986). NAIA National Soccer Coach of the Year (1984-1986). Director of Park City Soccer Camp.
WILITA SANGUMA | SECRETARY
Director of Development, Summit Public Schools (2017-Present)
Brian faith | BOARD MEMBER
Get to know more about Brian soon!
Annie Branagh | BOARD MEMBER
Get to know more about Annie soon!
BRAD JONES | VICE PRESIDENT
Law Offices of D. Brad Jones (2011-Present)
"It brings joy to one's heart to witness the smile on a child's face when the gift of love is delivered through the sacrifices of the college students that volunteer for HereForKids, who so freely give of themselves..."
JULIE BRADY | BOARD MEMBER
Get to know more about Julie soon!
Anne peyton baker | BOARD MEMBER
AP is currently in graduate school at Vanderbilt University, where she is pursuing her Masters in Counseling, Clinical Mental Health. She went on her first Here For Kids trip during her freshman year of college and has been all in since then!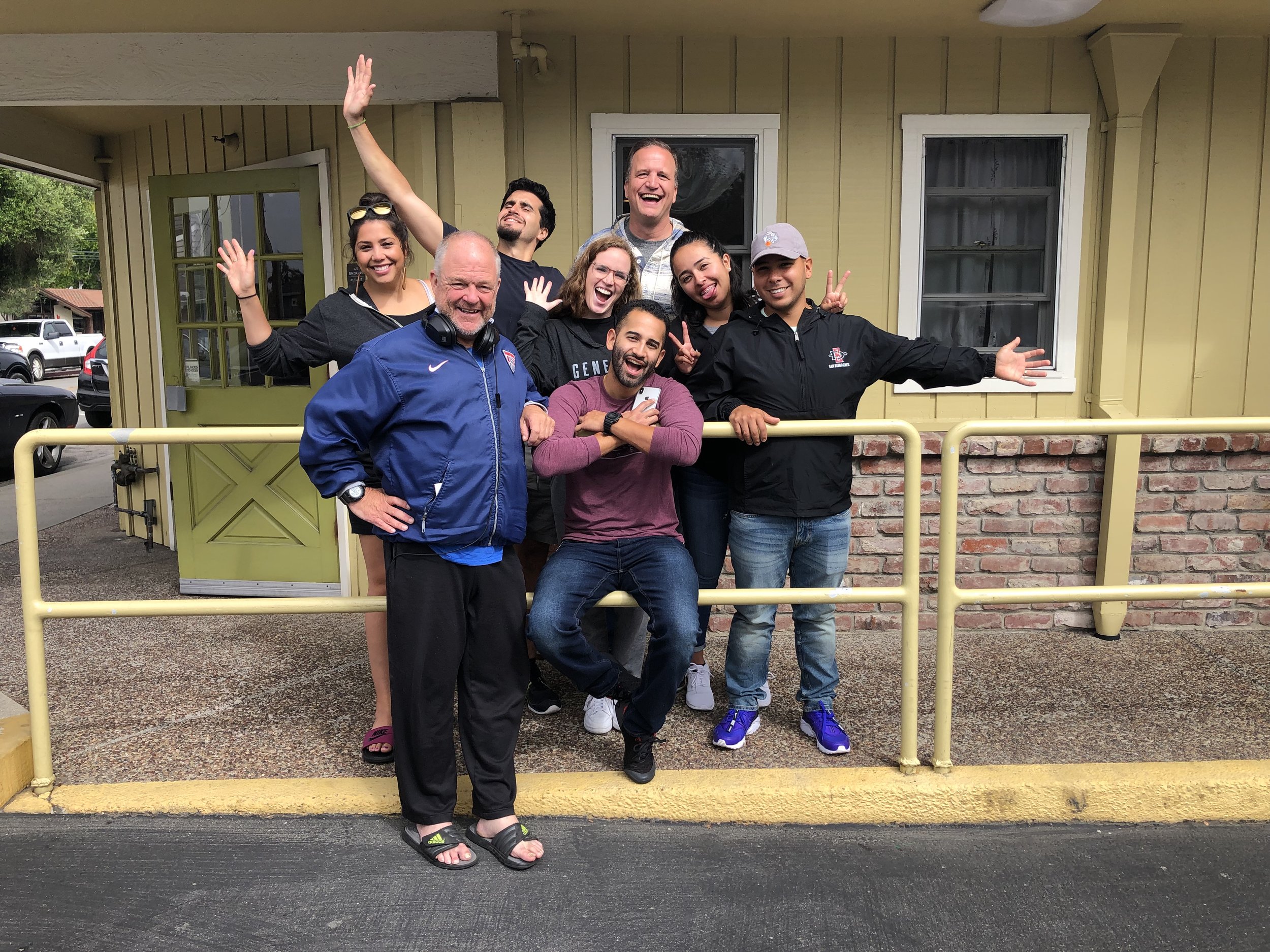 PRESIDENT & FOUNDER
randy farris | rfarris@hereforkids.org
Faculty St. Mary's College, Kinesiology Department. Orinda, California. Varsity Soccer Coach St. Mary's College (1979-1999). NAIA Women's National Champions (1984-1986). NAIA National Soccer Coach of the Year (1984-1986). Director of Park City Soccer Camp
OPERATIONS
Anne peyton Baker | director of operations | apbaker@hereforkids.org
Vanderbilt University B.S. '18 (Engineering Sciences, Spanish) | M. Ed. Candidate for Human Development Counseling, Clinical Mental Health at Vanderbilt University
During a Here For Kids trip in her undergraduate career, AP felt the call to ministry. Ever since then, she has been passionate about Kids Alive's work in the Dominican Republic and the intersection of mental health and the Christian faith. She loves how Here For Kids provides her an opportunity to use her love of organization, Spanish, and relationships all in one place.
FINANCIAL STEWARDSHIP
TAYLOR CHRISTENSEN | ACCOUNTS EXECUTIVE | tcruz@hereforkids.org
Taylor Christensen, MPH, RD. Nutrition Program Coordinator.
Kids Alive International: www.kidsalive.org/taylorchristensen
Director of Finances and Accounts for Here for Kids International, 2012 to present; Nutrition Program Coordinator for Kids Alive International, 2017 to present; Master's in Public Health, Registered Dietitian from University of North Carolina, Chapel Hill
Jorge Velasco | Donations Coordinator | Jvelasco@hereforkids.org
ANNE BRANAGH | DIRECTOR OF BOOKKEEPING
CEO Branagh Family (1992-Present)
We have visited the Dominican republic on five separate trips. Our children have led college teams from TCU four separate times. I am honored to work alongside amazing people at Here For Kids Intl. Hoping to change the world!
MARK GIOVANETTI | ACCOUNTING CONSULTANT
Chief Accounting Officer, DataStax, Inc. (2015-Present)
I am privilege to have seen how the love and hard work of the HFK leaders and team members results in a child smiling thousands of miles away.
LEADER DEVELOPMENT AND PROGRAMS
PAULINA MACHI |Co- DIRECTOR OF LEADERSHIP DEVELOPMENT | pmachi@hereforkids.org
Executive Director of HFK Leadership Development Team (2014 - Present). Human Trafficking Case Manager for J Bar J Youth Services (2017- Present) (Bend, OR). HFK Director of Operations 2011- 2014.
"HFK is not just an organization, but a family of individuals from all walks of life who have found place, purpose, and home in the most uncommon friendships both stateside and abroad. These friendships have inspired us to lead lives full of love, hope, and motivation to continue to be the best people we can be for the good of world. I am so grateful to be a part of this family."
ANTHONY MACHI | Co- DIRECTOR OF LEADERSHIP DEVELOPMENT |AMACHI@Hereforkids.org
Founder & Academic Tutor | SkillSet Tutoring | Bend, OR (June 2017 - Present). Team Leader | Here For Kids International | East San Francisco Bay Area (2012 - Present). Executive Assistant for Business Development & Marketing | Dana Signs, M.C. Smith Signs, Dana Shirt Shop | Bend, OR (July 2014 - August 2017).
"It is a gift and a treasure to live in the love shared with the friends on each Here For Kids team I've been on and with the friends in the places that HFK has taken us. This love has been living water for me to grow, and has directed and inspired my steps to love greater in the places I come back to. The time with HFK has extended my borders to know that home and family go far beyond what I had imagined."
WILITA SANGUMA | LEADERSHIP TRAINING
Originally from the Democratic Republic of Congo and received his BA in Political Science from Fresno State University. He earned a master's degree in International Studies with an emphasis in peace and conflict resolution at the University of San Francisco. Prior to his role as Assistant Director at USF, Wilita was a Resident Minister for two years, worked at the School of Management as a Program Assistant in the Office of Budget and Finance, and later as Manager in the Office of Administration and Operations.
"I believe that every child is blessed with tremendous gifts. Unfortunately through violence, oppression, and discrimination many children are unable to explore the fullness of their gifts and potential. I choose to be the positive light that open doors for children."
COMMUNICATIONS
MARISOL LUNA Valencia | Communications Director | mvalencia@hereforkids.org
HFK Director of Communications (2014-Present). San Diego State University, M.S. Candidate for Early Childhood Mental Health with LPCC licensing (2020). Graduated from Saint Mary's College of California, B.S. Psychology & Spanish (2015). Her passions include: family, sports, faith, children, service, and mental health.
"I went on my first service trip with HFK back in January 2014, and I just never stopped going back! I have had the privilege of visiting all of the Dominican Republic sites and the children's home in Costa Rica. The children and the families have really won over my heart, and I am so thankful God has allowed me to continue to be a part of this amazing nonprofit."